Steven Croy
Broker Associate, REALTOR®, CLHMS, CNE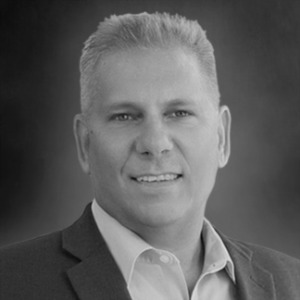 Hi & thank you for visiting my profile!
I pride myself being a diligent advisor with strong Real Estate skills & I believe my honesty, integrity, fairness, and true competence will go a long way when helping you buy or sell a home. I know firsthand of the ins & outs on how to navigate through a challenging transaction by inventing and negotiating creative & strong terms while also making the experience hassle-free. As overwhelming & daunting the buying and selling process is, there's no room for error. I beleive you need an expert like me who can be transparent with a true desire to help you through the journey by forming a relationship based on trust and will always do what's best for you.
Being passionate is great but experience is far more important and that's why it's so critical that you choose to work with the right advisor and/or REALTOR®. I've closed, overseen, or been involved directly in over 1,000+ transactions by combining my impeccable marketing mindset & unique background with the attention to using detail-oriented processes. With 20+ years in the Real Estate business as both a Broker Associate & Sales Associate, Coach/Mentor, Investor/Developer, and a former Broker/Owner of a successful Independent Brokerage, my team & I operate on a different and much higher level than the majority of those practicing Real Estate. I strongly believe in giving the highest 'Standard of Care' to all customers, clients, as well as other agents.
As a resident of Jacksonville as a child and later returning in 1994, I have a huge love for the area, and I know it well & what it offers. Serving in the US Air Force right out of High School, the military instilled strong discipline and follow through skills that I later used as a Business Analyst at Merrill Lynch which then led to becoming the Director of Information Technology in the private sector. I hold degrees in both Business & Technology from Broward College & the College of the Air Force, and I found my real passion in Real Estate as it allows me to harness my expansive experience & knowledge of the market. I love helping Sellers get top dollar for their home in the least amount of time and Buyers the best opportunity in finding their perfect home without unpleasant surprises after the closing. Both marketing and negotiating come natural to me which guarantees a solid experience from start to finish.
As a proven listener who is truly patient, I will guide you through each step of the process. When you work with me, you'll soon discover the friend behind the professional who wants nothing more than to see you succeed and someone you'd be proud to refer to friends & family. By always being open & honest, I'll let you know what you need to hear and not just what you want to hear. My accountability with strong core values & enthusiasm will get the job done right the first time while making sure all parties involved are more than satisfied by giving quick and honest communication.
When not working, I enjoy spending quality time with my loved ones. I'm a Veteran of the USAF and proud father of two sons and I love traveling, fishing, boating, golfing and just about any outdoor activity.
To start a conversation, reach out to me directly & call/text me at (904) 334-3929 or email me at [email protected].